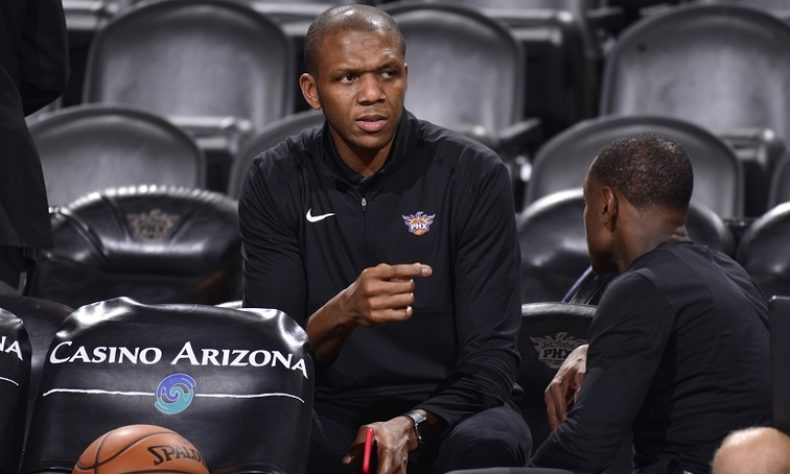 Suns terminaron con el peor récord en la Conferencia del Oeste con 19-63 Phoenix.-Los Phoenix Suns eliminaron la etiqueta interina del gerente general James Jones y contrataron a Jeff Bower como vicepresidente de operaciones de baloncesto. OFFICIAL: Suns name James Jones General Manager, add Jeff Bower as Senior VP of Basketball Operations and retain Trevor […]
Suns terminaron con el peor récord en la Conferencia del Oeste con 19-63
Phoenix.-Los Phoenix Suns eliminaron la etiqueta interina del gerente general James Jones y contrataron a Jeff Bower como vicepresidente de operaciones de baloncesto.
OFFICIAL: Suns name James Jones General Manager, add Jeff Bower as Senior VP of Basketball Operations and retain Trevor Bukstein as Assistant General Manager.https://t.co/03yJrwjRtK

— Phoenix Suns (@Suns) April 11, 2019
El equipo también dijo el jueves que Trevor Bukstein permanecerá como asistente del gerente general.
Jones fue nombrado gerente general interino cuando los Suns despidieron a Ryan McDonough antes de la temporada 2018-19.
Supervisará todas las operaciones de baloncesto, con Bower y Bukstein informándole.
Jones, exjugador de los Suns, pasó las dos últimas temporadas como vicepresidente de operaciones de baloncesto de Phoenix y la temporada pasada compartió los deberes del gerente general con Bukstein.
Los Suns terminaron con el peor récord en la Conferencia del Oeste con 19-63.
Fuente: The Associated Press